Millennium Mobile Signs has been in business since 2009. We always deliver quality signs with professional installation.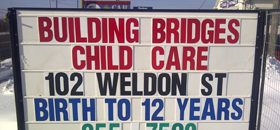 Letters of different sizes and colours!
-Crisp white background makes them stand out to your clients.
-RED, GREEN, BLACK, BLUE letters allows you the ability to customize your sign to meet your creative needs.
-10 1/2 letters allow cars to read sign at over 100 Kilometers per hour.
-Flat patio blocks on cradle, no hanging ugly cinder blocks.
-Letter change once per week if necessary.
-4 sizes to choose from. (Note 48" x 48" use 7" characters.
-Environmentally friendly, so brilliant, no power is required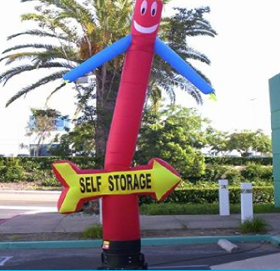 BRING ATTENTION TO YOUR LOCATION WITH A 15" DANCING AIR DOLL
Arrow wording can be changed or left blank.
Arrow can read: NOW OPEN, SALE, GRAND OPENING, OPEN HOUSE, etc.
Runs off 110 volt power. Optional generator available.
Call for daily or weekly rental rates! 506-233-7827
RENT A HIGH-TRAFFIC LOCATION!
High Traffic Locations available for your advertising available throughout Moncton and Riverview.
Attention getting signs that work immediately on site at your location or on our sites.
Perfect for advertising last minute or time sensitive offers to your customers!
Call for pricing and location availability. 506-233-7827
4' x 4' Mobile Sign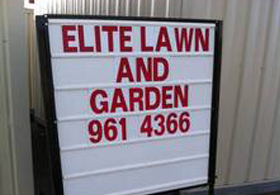 6' x 8' Mobile Sign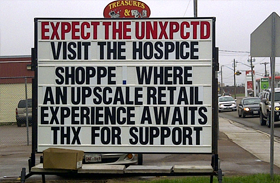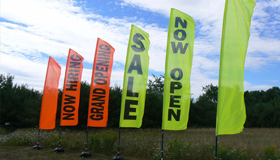 We rent Promotional Flags:
Now Open, Grand Opening, Sale, Open House, and much more!
Call today and catch drive by traffic!
- - - - - - - - - - - - - - - - - - - - - - - - - - - - - - - - - - - - - - - - - - - - - - - - - - - - - - - - - - - - - - - - - - - - -